What is the Onsen Musume Project (updated October 16, 2020)
For those who are beginners to the Onsen Musume project, we have summarized the project.
◆ What is Onsen Musume Project?
The Onsen Musume Project is a "regional revitalization project" created to disseminate the appeal of hot spring areas and local cities throughout Japan through IP (IP: Intellectual Property) such as anime, manga, characters and voice actors. is.
Specifically, we created two-dimensional characters with the motif of each hot spring area nationwide, and carried out multifaceted media development such as comics, novels, games and animations. Utilizing characters in hot spring areas nationwide (royalties and licenses are free if the hot spring areas use characters), while holding local locations and talk events by the voice actors who play the characters in the hot spring areas, the area is becoming "Seichi (Sacred Tourist attraction) ". This project aims to convey the charm of hot spring areas and regions to young people who have long been said to be away from travel and foreign tourists who like Cool Japan content, and to encourage them to visit the area.
The operating company was selected as a Cool Japan company by the Cabinet Office, and the characters are Arima Onsen (Hyogo Prefecture, Kobe City), Dogo Onsen (Ehime Prefecture, Matsuyama City), Yumura Onsen (Hyogo Prefecture, Shinonsen Town), Nanki Katsuura Onsen. (Wakayama Prefecture, Nachikatsuura Town), Iisaka Onsen (Fukushima Prefecture, Fukushima City), Onogawa Onsen (Yamagata Prefecture, Yonezawa City), Toba Onsenkyo (Mie Prefecture, Toba City), Matsushima Onsen (Miyagi Prefecture, Matsushima Town), Sounkyo Appointed as a tourist ambassador and hot spring ambassador for hot springs (Kamikawa Town, Hokkaido) and Taiwan (Shinchu Prefecture). Furthermore, in Kobe City and Yonezawa City, it became an official character of the city, and in June 2019, the activity results up to that point were recognized and it became a [Japan Tourism Agency sponsorship] project. In addition, in 2020, it was selected as one of Japan's leading contents along with Pokemon and Kitty in the "Your Japan 2020" campaign to attract tourists to Japan promoted by the Tourism Bureau.


◆ Background of launching this project
・ I want to regain vitality in tourist destinations nationwide
Fukushima Prefecture, the hometown of Hashimoto, the representative of Enbound Co., Ltd., which operates Onsen Musume, was severely damaged by the unprecedented catastrophe "Great East Japan Earthquake" that occurred in March 2011. The claw marks still remain deep in my heart.
In order to regain vitality in Fukushima and Tohoku, which were damaged by such an earthquake, it is necessary for as many tourists as possible to visit the site.
Fukushima Prefecture was temporarily moistened with a large amount of subsidies, but the power of money alone could not heal people's wounds. As evidence, foreign tourists still tend to avoid Fukushima Prefecture.
Therefore, the fact that tourists and people from outside the prefecture actually visit Fukushima and Tohoku is the only way to heal and invigorate the hearts of the local people.
As a means of doing so, in 2016 we launched the local revitalization project "Onsen Musume" with character content, with the aim of utilizing two-dimensional characters that are popular with young people and comprehensively enlivening the whole country.
For three months from December 2019, we held a stamp rally targeting 61 locations in Tohoku, and it has been very well received not only by fans but also by local people, saying, "Tohoku is the first time since the earthquake. I feel like I've become one. "
From now on, the goal is to revitalize Japan as a whole by enlivening tourist destinations in regions that are having trouble attracting customers and having low name recognition not only in Tohoku but throughout Japan.
・ Japanese cultural value and future potential seen from overseas
When I was living in Taiwan and France to expand the "Beauty Clock" launched by representative Hashimoto in 2009, I thought that Japan could be proud of overseas "manufacturing" including electrical appliances and automobiles. Many foreigners already think that "culture" and "Japan, a technological powerhouse" are [past things].
Nowadays, start-up companies in South Korea and China are useful for electrical appliances, and "information technology (IT)" such as Apple and Google are useful for technology. When I looked at Japan, which had become Galapagos, from overseas, I found that it had a unique culture that was absolutely second to none.
That is a subculture such as [manga and anime].
For example, a young Frenchman saw Captain Tsubasa and started playing soccer, admiring Dragon Ball's Son Goku, and practicing Kamehameha. Also, the Taiwanese staff at our company also studied Japanese with Japanese anime and manga, came to study abroad in Japan, and are now good otaku.
It is now common knowledge in the world that Japanese culture and symbols that Japan can be proud of in this way are [subcultures] such as anime and manga, Harajuku and idols, Akihabara and cosplay.
In 2016, I came up with the idea of characterizing "hot springs," which are tourism resources that exist in all prefectures, with the desire to create businesses related to regional revitalization that utilize subcultures, which are common sense in this world and can be expected to become even more exciting in the future. Onsen Musume was launched.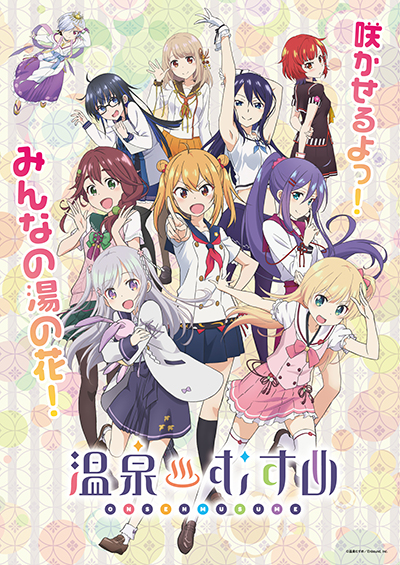 ◆ What kind of story?
It is a story that low-ranking gods "Onsen Musume" born from the source of each hot spring area aim to become the best Onsen Musume in Japan in order to liven up the hot spring culture and promote their own hot spring area.
Although they are gods, they are visible to humans. They are born as babies like humans, and grow older like humans while being raised by local people. There is almost no special power, and the only magical power that can be used is the ability to "Oyashiro Watari" that can warp between the torii gates. Onsen Musume and others use this power to attend "Onsen Musume Normal School" in Odaiba, Tokyo, and after school, return to their hometown to help the hot spring town or go on a business trip to an event to publicize the hot spring area. I am spending my days doing it.
◆ What kind of idol?
Onsen Musume and others are doing idol activities in a unit (some are solo activities).
The main activity is "SPRiNGS (Springs)", a unit with a rich musicality where nine unique people gather. "AKATSUKI" is composed of elite people with high potential and boasts overwhelming performance. "LUSH STAR ☆" is a royal road idol pop line formed by very close friends. "Adhara" is attracted by the charisma Kurokawa Himeraku and builds a gothic world view. "Petit corolla" is a cute and cute group of members who are a little out of school but popular. At the moment, a total of 6 units are releasing CDs and performing live activities, such as "OH YOU LADY?", Which has the theme of Showa and loves fun and festivals.
Please see this music page for details.
In addition, as cooperation with each hot spring area is currently progressing, we are also focusing on producing solo music for each character. First of all, we plan to gradually increase the number of songs from the members of SPRiNGS.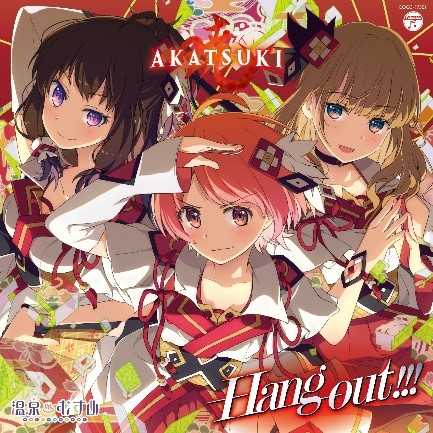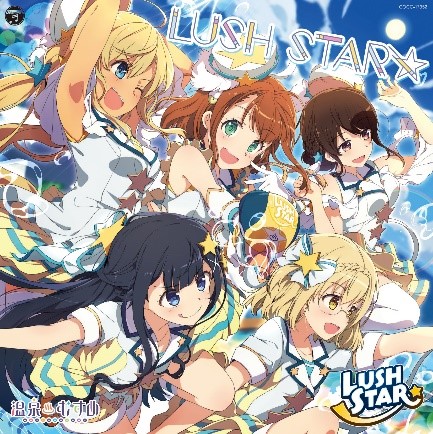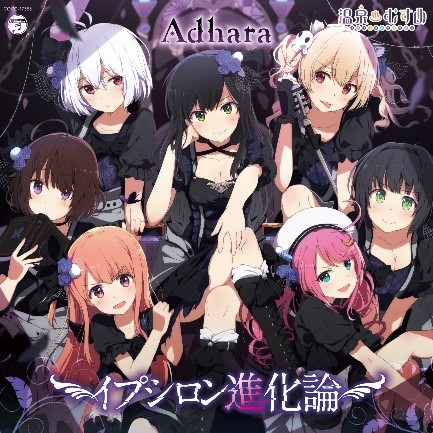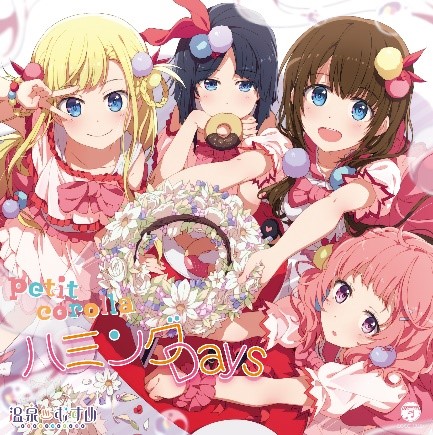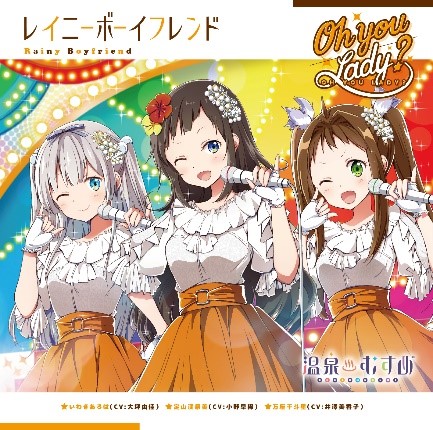 ◆ What are your current activities?
As one of the activities of Onsen Musume, there is a music live where the cast who plays the character appears. Not only the main unit "SPRiNGS", but also other units, solos, and "Yunohana Selection" selected from all Onsen Musume are performed to liven up the project.
Appeared in Summer Sonic in 2018. At the music live held in December 2019, we also performed a hybrid live with 3D characters and cast.
The pattern of Onsen Musume Second Drive held in December 2017 is recorded on the Blu-ray Disc released in April 2018. It contains the first and last precious live performance of the 9 early members of the main unit "SPRiNGS" for the first time.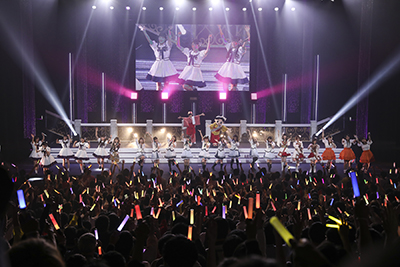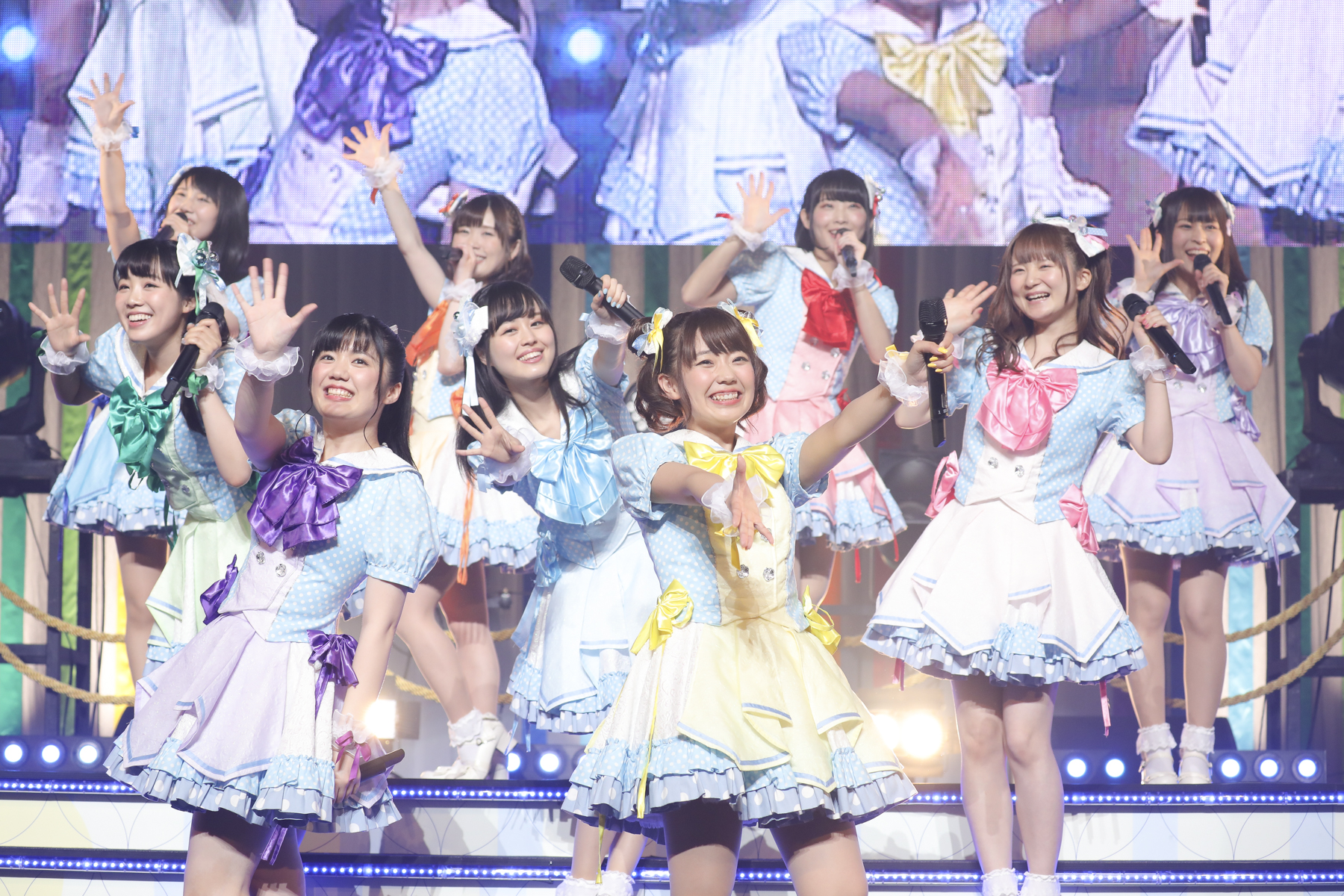 The next event, "Onsen Musume Normal School Extracurricular Activities," where the cast will be on stage, is being held in Tokyo and local cities. The content is a learning-type variety talk show where you can show off a mini-drama of characters and enjoy studying hot springs with the audience. In addition, we have held local events "SPECIAL YUKEMURI FESTA" with live mini music in Kobe, Sendai, Beppu, Matsuyama, Sapporo, Yumura, etc., and have gradually realized the sending of customers to the site through the project.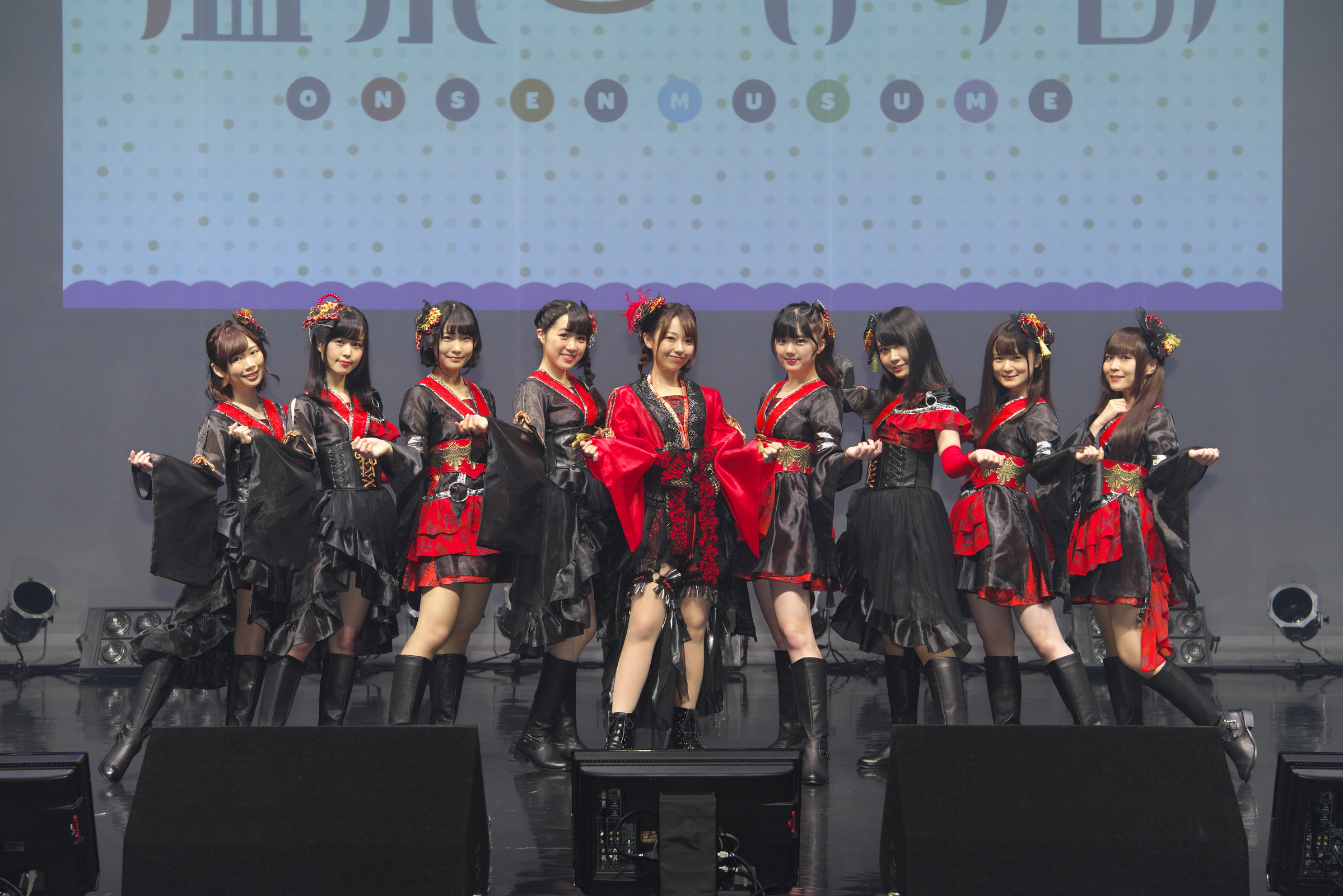 We are also actively collaborating with companies that desire regional revitalization. Crowdfunding to repair the signboard of Onogawa Onsen town (cooperation: Yomiuri Shimbun). Hakone tour with a romance car from Shinjuku (cooperation: Nihon Unisys & Odakyu Group). Holding a real mystery solving game set in Arima Onsen (cooperation: Kobe Electric Railway). We have partnerships with many companies regardless of industry or genre in order to enhance the visits to hot springs by fans, such as live performances at J-League games (cooperation: Dai Nippon Printing).
Lastly, as of today, when the spirit of refraining from going out is increasing, we are holding a delivery-type virtual talk event and live that utilizes 3D models of characters. In addition, we also distribute a YouTube-only radio that provides information on projects and hot spring areas in a variety format.
For details, please see this Onsen Musume official YouTube.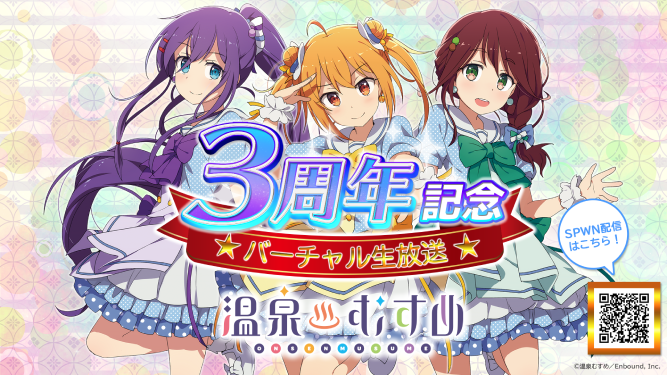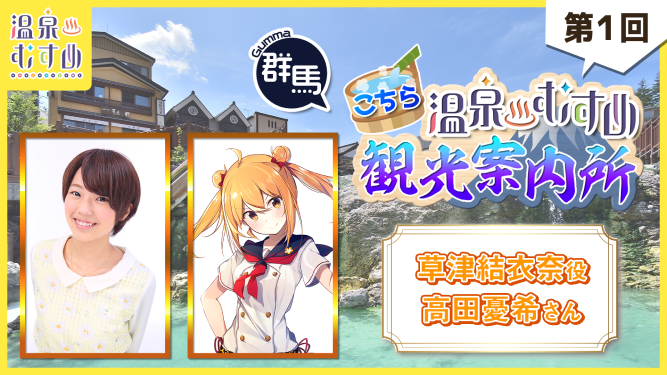 Through the above efforts, the awareness of the project in each hot spring area is increasing, and life-sized panels of characters and limited-edition goods are being sold all over the country.
For details, please see this life-size panel list page and the letter page from the hot spring area.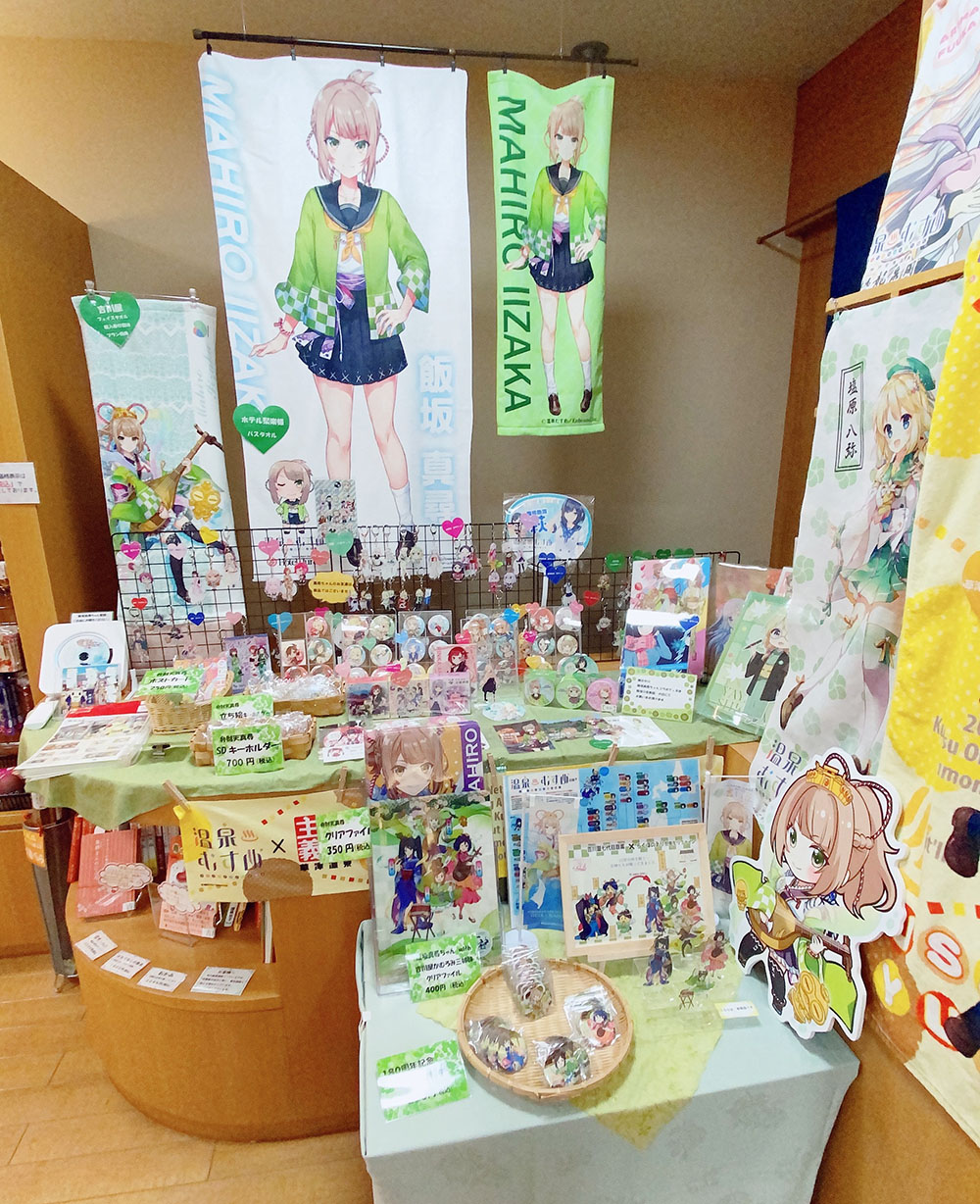 ◆ What is the story?
A one-frame manga is posted every Wednesday as content that allows you to enjoy stories and characters more. In addition, the story of "SPRiNGS" is being serialized in a web comic. Furthermore, at the talk event, the "Character Encyclopedia" with the profile and short story of the characters appearing is serialized on the official website. In addition, comics, drama CDs, and novels are also on sale, where you can learn about the story of the beginning of Onsen Musume and the characters of the main unit.
Also, on the official website, "Onsen Musume Den", which publishes the stories of individual units and characters in a novel format, has also started. We are updating the world view of Onsen Musume.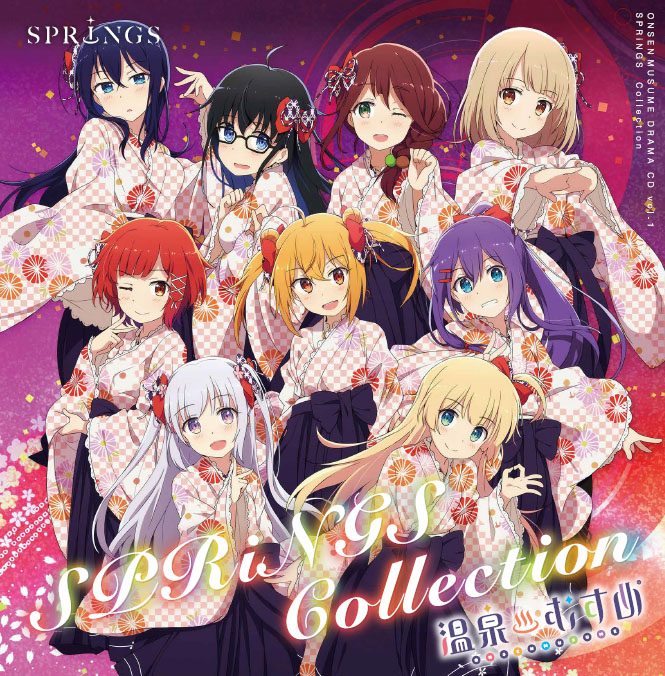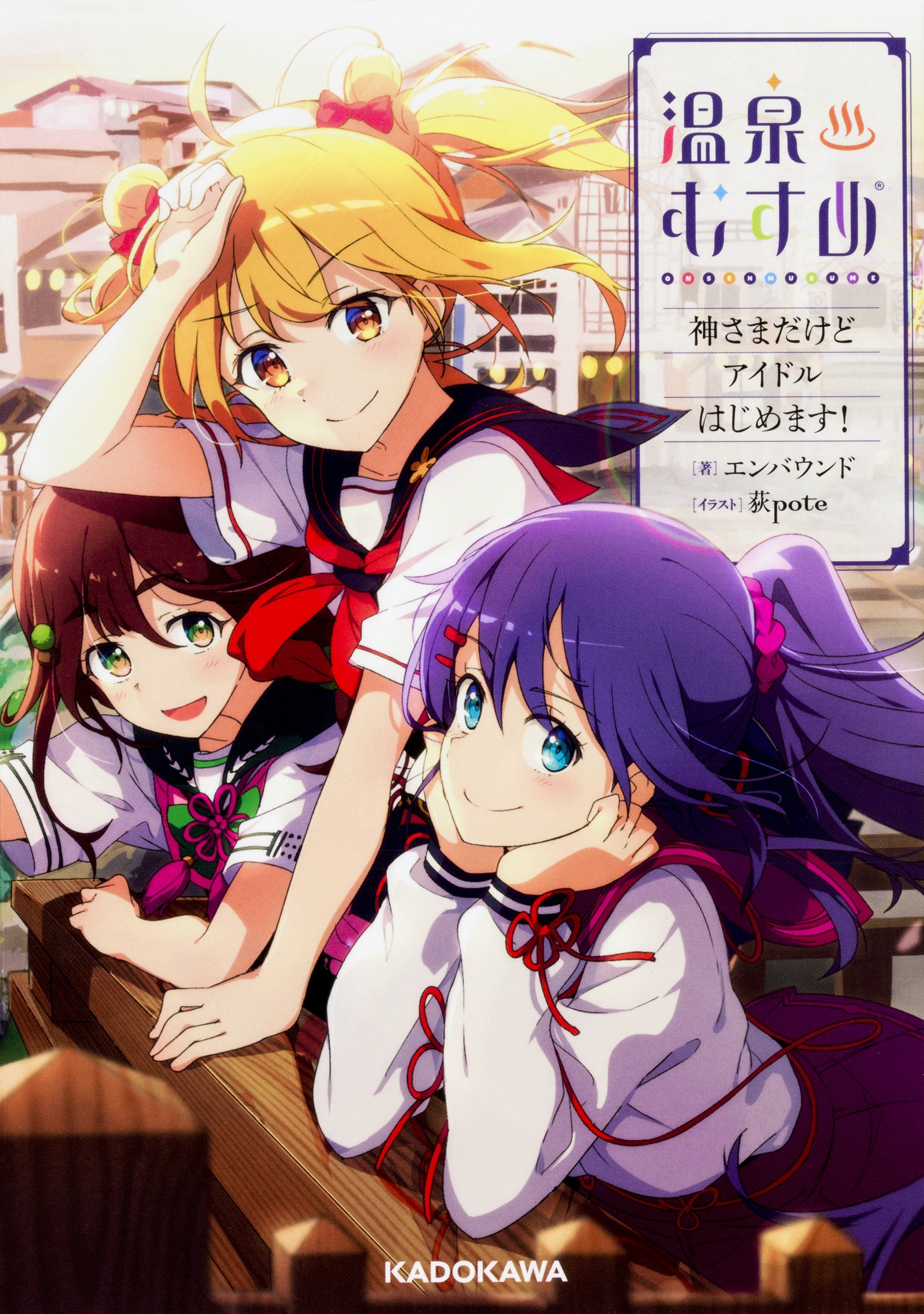 ◆ What are the characteristics of Onsen Musume?
The biggest feature of Onsen Musume is that there are about 120 characters selected from about 3,000 hot spring areas in Japan, all of which have separate illustrators and voice actors. By having many creators and voice actors participate in Onsen Musume, we hope that everyone will liven up the hot spring area. In addition, we are particular about the quality of music, costumes, and dance, and we ask the AKB48 Group's Osare Company to produce costumes, and the top choreographers who choreograph many idols for dance. The songs are also handled by top writers.
◆ The future of Onsen Musume
Onsen Musume has a mission of "local revitalization" and "regional revitalization", and in order to continue to liven up local cities all over Japan, local governments, companies, and each company will provide entertainment and travel experiences that ensure safety and security in the with COVID-19 era. We are working in collaboration with hot spring areas. Animation and games, which often end with a transient boom, are not the main content, but we will continue to carry out steady activities firmly rooted in the local area.
一覧に戻る